Due Date:
4/19/2018
Subject:
4th Grade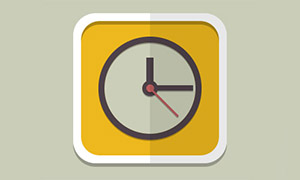 The state tests are upon us. Your child will take the state test on the dates below. You may practice both test using the link provided on the school's website.
Reading Tuesday, April 24th
Writing Thursday, April 26th
Math (Wade homeroom) Wednesday, May 2nd 12:00
(Lindsey's homeroom) Thursday, May 3rd 8:45
Please make every possible attempt to be here and on time on those days. These test are very important.
Some things that may make it easier for your child are to get a good night's rest, try to be stress free, and eat a healthy breakfast on the morning of the test.
Mrs. McClure has been such an asset to our class this year. I am sad to announce that her last day with us before she graduates is Friday, May 4th.
https://ms-sampler.nextera.questarai.com/tds/#practice
---
Due Date:
1/8/2018
Subject:
4th Grade
Welcome 2018! I am so excited that we are starting our second half of the school year. It seems like we just started. Time is flying by. We have many skills to cover this nine weeks. Our state testing begins in March. I know I have amazing and talented kids. We need to focus on learning and growing our minds over the next few months. We don't have any time to waste.
Over the next month we will cover both fiction and nonfiction stories in reading. The first two weeks will concentrate on historical fiction, inferences, and determining what characters feel through their thoughts and actions.
In nonfiction, we will be reading to find inferences, text structure, what the information is about and giving details to support your answer. We will also interpret information and integrate information from two texts on the same topic in order to write or speak abouthte subject knowledgably.

In writiing we will cover opinion writing. We all have an opinion and we are going to learn how to persuade people. In persuasion essays, students will begin the topic stating their opinion, provice reasons they believe this, explain their thoughts, and restate their opinion in a way that is a little different from the introduction.
Our students will be required to type a written response in a little over an hour. They should be able to type a whole page. We will be going to the computer lab to practice this, but please, if you have a computer, allow your child to practice typing on Word or Notepad or something similar.
Please encourage your child to real all types of genres. Ask open ended questions like Who? Where? When? How?.
Upcoming Events
Jan. 8-19th students will retest on STAR reading during language arts lab
Jan. 12 Hat day $1
Jan. 25 Group class pictures
February 19-30 DRP Benchmark reading test
March 19-May 11th State testing
March 5-8 Spring Case 21 Test
Resources available
Readtheory.org
mobymax.org
readworks.org
---
Due Date:
8/7/2017
Subject:
4th Grade
The first two days were absolutely amazing! I am looking forward to a wonderful school year getting to know all my students.
We will have our first vocabulary test on Friday. I also sent home the first homework assignment. It will be due Friday. Please make sure your child has a binder, paper, dividers, and page protectors. Those are the main things we will be using. Art supplies are to be kept in their backpacks so they may use them in both classrooms.
Week One Vocabulary Words
1. bizarre-very strange or odd
2. effective-something that works well or produces the result that is wanted.
3. ineffective-something that does not work well or produce the result that is wanted.
4. get-up-and-go: energy
5. sag: droop or hang down
6. creak: make a sharp squeaking sound
We are learning procedures for working in a collaborative classroom. We will focus on characters, character traits, and other elements of fiction.
---
Due Date:
1/5/2017
Subject:
4th Grade
We are beginning a unit of study of nonfiction writing. The students will research and make a book including pictures of a country of their choice. I have read several books and we have compiled many different countries to research. Students may research and work in pairs if they choose. We will be working on this in class for the next six weeks, but some research and printing of pictures may need to be completed at home. The completed project is due February 10, 2017.
The book must include headings on the top of each page. Write paragraphs about what they learned about that heading. Include a picture if one can be found. The students are required to choose ten (10) headings. More can be included if desired.
· Where is it located?
· Origin of the country (when it became a country)
· Government
· Housing
· Transportation
· Major industry
· School
· Sports/games
· Holidays
· Foods
· Family life
· Plants
· Animals
· Landforms
· Climate
Fun facts that must be included in one page are listed below.
· Money
· population
· capital city
· language
· natural resources
· religion
· picture of the flag
The book must include a table of contents, glossary, and index.
---
Due Date:
1/3/2017
Subject:
4th Grade
Week 16 1/3-1/6

Glum

Gleeful

Fume

Imprudent

Prudent

Reduce

Review*

Indignantly

Serene

Stalk

Sustain

Thoroughly

Week 17 1/9-1/13

Loathe

Labor

Crave

Lend a hand

Permanent

Temporary

Review*

Amiable

Blurt out

Conceal

Dubious

Sandwiched

Week 18 1/16-1/20

Circumstances

Elated

Dejected

Pessimistic

Optimistic

Ambition

Review*

Fume

Gleeful

Imprudent

Rugged

secure

Week 19 1/23-1/27

Rove

Inadequate

Adequate

Scrutinize

Ineligible

Eligible

Review*

Glum

Inconsistent

Mysterious

Optimistic

Prudent

Week 20 1/30-2/3

Mistreat

Apprehensive

Refuge

Bliss

Valiant

Revere

Review*

Compromise

Deceive

Elated

Lend a hand

Wise

Week 21 2/6-2/10

Proficient

Engage

Hinder

Humdrum

Formal

Informal

Review*

Crave

Enraged

Labor

Loathe

Reduce

Week 22 2/13-2/17

Process

Prior to

Initial

Precise

Manually

Note

Review*

Eligible

Ineligible

Permanent

Rove

Temporary

Week 23 2/20-2/24

Conditions

Humane

Inhumane

Ensure

Equitable

Inequitable

Review*

Initial

Note

Precise

Prior to

Process

Week 24 2/27-3/3

Perilous

Exclusive

Inclusive

Harass

Jubilant

Endure

Review*

Adequate

Circumstances

Humdrum

Inadequate

Scrutinize
---
Due Date:
10/31/2016
Subject:
4th Grade
Happy Fall Everyone!
We are beginning a unti on Fiction. in Making Meaning. We will use our creative minds and compose a fictional story to make a classroom book. We will continue our study in reading on inferences in myths.
Spelling words for this week are below. We will have a test on Thursday.
1.
born
2.
shore
3.
start
4.
form
5.
mark
6.
corner
7.
forest
8.
began
9.
knowledge
10.
matter
11.
wife
12.
wasting
13.
alone
14.
another
15.
brother
This Friday the students will take Unit 4 test in reading. We tooki a practice test on Friday of last week. It will look similar to this one.
A look ahead
October 31 Fundraiser kick off cookie dough
November 8 Election Day/No School for students
November 17 Field Trip Money Due
November 21-25 Fall Break/Thanksgiving Holidays
Decmemb
er 12-16 Case 21 Test

---